Concrete Support to Charity by a Local Supplier
Wed, 11 Dec 2019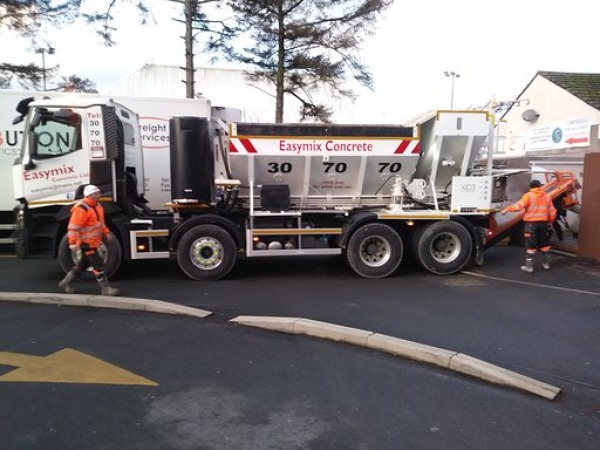 Work Continues at Hyperbaric Chamber.
Preparatory work is well underway at the hyperbaric chamber. The facility received a large delivery of concrete recently which forms the base of an enlarged plant room which will house the equipment necessary to pressurise the new hyperbaric chamber.
The delivery was made by Easymix Concrete into the site via McDonald's car park. Marc Phair owner of Easy Mix Concrete said " It was a pleasure to be able to support the hyperbaric chamber development. The work was well prepared and carried out to a professional standard making it easier for our new vehicle to deliver in less accessible locations. I myself have used the hyperbaric chamber on many occasions so I know just how essential it is to see the facility back up and running."
The Charity HBOT IOM would also like to thank the owners of McDonalds for their magnificent support and assistance on the day with ease of access. Many thanks also to the volunteers who assisted us also on the day, it is all very much appreciated.
---