Charity assists with Covid- 19 by making available Oxygen Machinery
Thu, 30 Apr 2020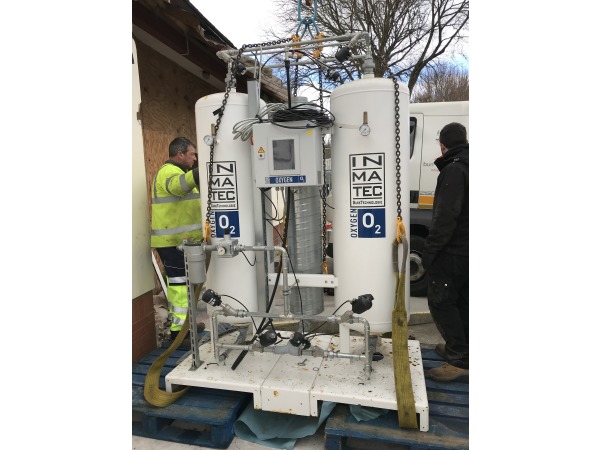 Hyperbaric Chamber contributes essential Oxygen equipment to aid NHS resources during Covid -19 pandemic.
HBOT IOM Charity at the hyperbaric chamber working in conjunction with Nobles Hospital we are proud to announce that it has transferred two of its PSA Plants (Pressure Swing Adsorption) machines i.e. oxygen making plant to Nobles Hospital (Newlands) to assist with the growing demand for oxygen for its patients.
Although the facility is not in operation while the charity continues to raise funds for a new hyperbaric chamber, all of its oxygen generating equipment has remained in a serviceable condition.
When the island was placed under restrictions back in March an obvious global demand for medical equipment became apparent. The staff at the hyperbaric chamber contacted the Minister for Health Mr David Ashford MHK who took immediate action by sending his Department's engineers to the chamber to ascertain what we had available to assist & to make the necessary arrangements to move the machinery. This equipment would then essentially be in the right place at the right time, should the need arise. The hyperbaric chamber remains on call to provide any additional spare parts for the equipment for maintenance purposes should it be needed.
Debbie Barron at the hyperbaric chamber said " In addition to the large scale provision of oxygen equipment we have also supplied Nobles our two industrlal compressors and two large oxygen receivers together with over 30 masks for use by patients or NHS staff to assist our Island at this time of great need "
HBOT IOM Charity continues to raise funds and has raised £257,000 in 2019/20 with public and corporate support of the island community for its campaign target of £800,000.00 to purchase a new chamber.
If you would like to make a donation please contact Debbie on 626394 or www.hbot.im where information can be obtained about the "go fund me" campaign https://ca.gofundme.com/hyperbaric-chamber-iom
---