A message of hope in a year like no other
Fri, 27 Nov 2020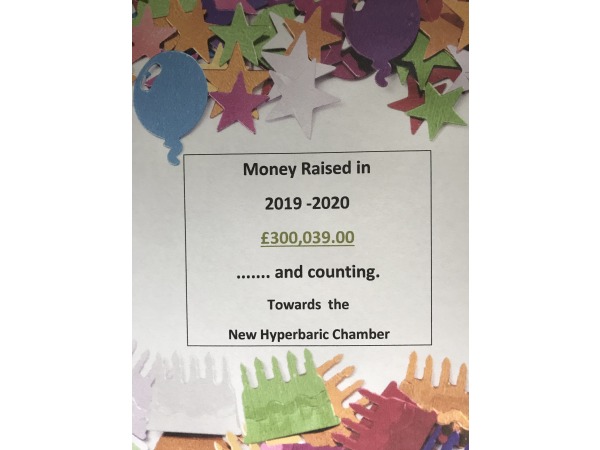 The charity spearheading the fund raising campaign for the purchase and installation of a new hyperbaric chamber are proud to announce it is approaching one of its milestones of its campaign.
With £300,000.00 received through donations since its launch in March 2019 and with further pledges made to the charity, they need to raise an additional £70,000.00 to be in a position for its first stage payment to place the order for the new chamber.
Like so many other charities on the island the charity has been massively affected by the Covid -19 crisis and the inability for individuals to take part in events championing HBOT IOM and holding small social gatherings and the slowing down of donations received .
Debbie Barron Charity Administrator at the hyperbaric chamber said "This is a wonderful stage to have reached and particularly when this year has been so difficult for our island's community. We very much appreciate the continued public support and would appeal to anyone who would like to raise funds for a charity to please consider ourselves when taking part in events over the festive season or scheduling events in 2021 or looking for a charity to champion. Together our islands community can make this happen"
A further £368,000.00 will be needed to be raised to finish the entire project.
The charity's slogan is "Thank you for helping us to help others".
Contact details :HBOT IOM, Hyperbaric Medicine Facility, Scholl Building, Peel Road, Douglas, Isle of Man. IM1 5ED. Registered Charity in the Isle of Man. Charity No 1274.
---