Architectural design changes to current building submitted to Planning Department
Mon, 13 May 2019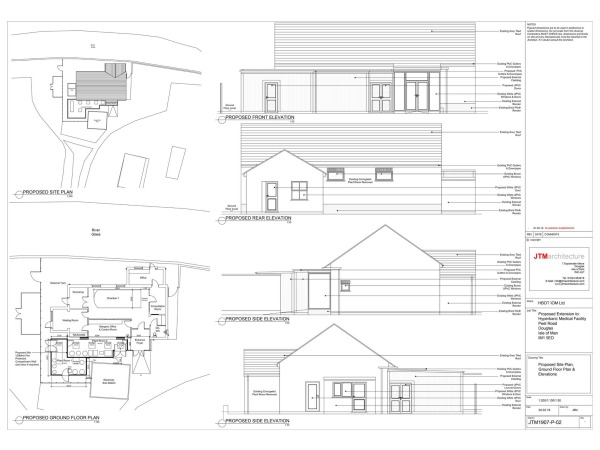 Many thanks for the architectural services provided by JTM Architecture Ltd for our charity.
Planning application has been submitted to alter the current facility. This is to enable the removal of the current two chambers and the installation of a single chamber. This gives us an option to tidy up the external Compressor and Oxygen operations within one single Plant Room.
The removal of the Plant Room facing the National Sports Centre will make the appearance of the building more aesthetically pleasing and the aim is to utilise the rear sheltered space to extend (by demolishing & rebuilding) the larger plant room which is less visible and screened by fencing. A single Plant Room will also make deliveries and maintenance more user-friendly.
Due to operations changing since the original Hyperbaric Chamber was built the internal configuration is designed to bring the facilities up to date and this will require some extra fire exits at the side and rear.
---